OUR PROMISE TO YOU
Simply Beautiful
Naledi Collection has a beauty that goes far beyond what the eye can see. Ethically sourced diamonds. Exceptional quality. An uncomplicated buying and ownership experience. All these things are as important to us as they are to you.
Life and love the way it should be … Simply Beautiful.
EXQUISITE QUALITY
A century of diamond cutting experience ensures that each and every diamond is perfectly crafted.
STUNNING DESIGN
The Naledi Collection features styles specifically tailored to the tastes and sensibilities of today's bride.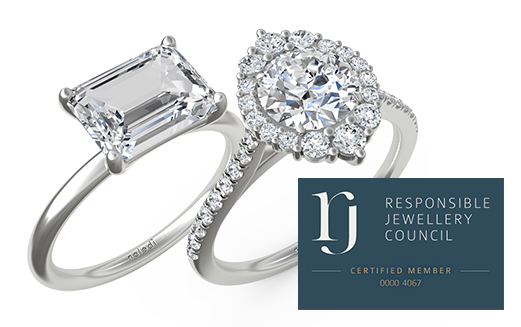 SOCIAL RESPONSIBILITY
The Naledi Collection is distributed by IGC Jewelry & Diamonds, a certified member of the Responsible Jewellery Council (RJC) an international organization bringing together more than 270 member companies from around the world and across the jewelry supply chain.
RJC members are committed to promoting responsible, ethical, social and environmental practices within the diamond and jewelry supply chain. A portion of each purchase is donated to Global Giving, a Washington DC based organization that funds high impact social and environmental programs throughout the developing world.